Herkimer County Community College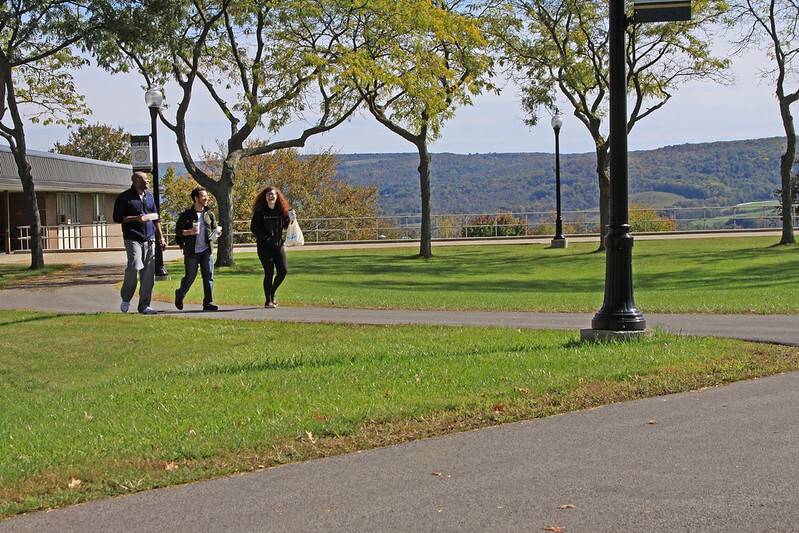 High Quality Accessible Educational Opportunities for Students
With more than 40 degree and certificate programs, small classes, and an intimate learning environment, it's no wonder that Herkimer is ranked among the top two-year colleges in the nation; based on transfer and graduation rates.
With spectacular views overlooking the community of Herkimer and surrounding Mohawk Valley, hundreds of students from around the state, country and even around the world call Herkimer home for period of time in their educational journey.
About Herkimer County Community College
Herkimer County Community College is a public two-year college within the State University of New York (SUNY) system.  Well known in the community for its exceptional academics and supportive learning environment, the college offers more than 40 different Associate degree and certificate programs are offered both in-person and online. These programs prepare students for future careers in business, criminal justice and law, education, healthcare, STEM, and more. Many go on to continue their education at four year colleges and universities, transferring their credits seamlessly while saving thousands of dollars on tuition costs.
Herkimer College offers a nationally ranked athletics program, apartment style student housing, and state-of-the-art facilities, year-round activities and events, and so much more, providing all that is needed for personal and educational enrichment in the lives of the students.  
Herkimer College is dedicated to providing quality educational opportunities for Herkimer County residents, and contributing to the overall health and economy of the Mohawk Valley region. The college has played a vital role in impacting the community for over 50 years by providing educational excellence and opportunity.  Our region continues to benefit from workforce development, an expanded economy, reduced social costs, higher business revenues, increased individual earnings, more career opportunities and more.  Learn more about Herkimer College at herkimer.edu.